4 Best Editor Tools Helpful for Java Programming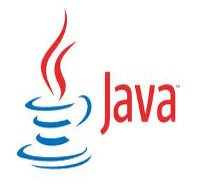 The huge technological shift in the past decade has affected the business scenario and a lot of things have changed since the emergence of the internet. The technological advancement of the 21st century has been improving the standard of our lives and java developing tool has a major contribution. Technologies like artificial intelligence and cloud computing have been changing the business over the years.
We often heard about website modification and code editors play a vital role to modify a website. Developers are continuously putting their efforts for a simpler web modification process and if you are wondering about the java tools and technologies, this article will help you learn about 4 best editor tools helpful for java programming.
Sublime Text
In case you are searching for the best code editor for your website in 2019, the name of Sublime Text comes first at the queue. The lightweight text editor is not only famous for its compact design but it is also admired for its capabilities. The code text editor allows you to enjoy powerful IDE-like features and it also comes with python scripting features for the users. In addition, the tool also allows the user users to customize everything depending on the efficiency and speed at the same time.

Enhanced viewing is one of the features users look for and this code editor supports the same for improved user experience. This programming tool comprises multiple advanced features like instant file switching, multi-line select and editing and cross-platform support for unique user experience. It also comes along with a beginner friendly interface and customizable features for your specific requirements. It also comprises Haxe and OpenFL integration via plugin support and it offers Support for Windows Decoration themes and TextMate for the viewing pleasure of the readers.

The editor also helps in highlighting the errors and syntax detection as well. In spite of having numerous advantages, it has some disadvantages as well. Users have reported frequent crashes and sometimes it will take time to open large files. Some users also have complained about not having its own toolbars and the print option that can be considered as the disadvantages of this popular tool.
Atom
Developers are continuously working to offer a great website experience and more code editors are being released every year. If you are looking for the best code editor of 2019, Atom from GitHub is a popular name. Atom's simple interface has gained more popularity compared to other code editors and hence, a large number of developers prefer working with Atom for its ease of use.

In case you are looking for the best Java programming software for your website, you must pay attention to its interface otherwise you might be in trouble while working on an editor with a complex interface. Similar to other editors, Atom features a wide range of features that make it a bit different from others and here are some features that will help you get an idea on the editor.

The editor comes along with special developer tools and it also supports command palette. It also comprises easy to navigate interface and package manager integrated for plugins support. The code editor features customization feature which is comparably easier than other editors, moreover, it comes with fuzzy file finder for better user experience.

In spite of being one of the best Java programming software Atom has some cons and some users have reported about its slow speed compared to other editors. The editor also struggles with large files and it doesn't include any corona package.
Text Mate
Mac-based text editors are also popular nowadays and if you are looking for the best text editor Text Mate is a well-known name. You can find free code editor as well however the applications will be limited and you might face several difficulties while working on the same. Those who prefer programming in Ruby and Ruby on Rails, TextMate is a recognized name for them.

Similar to others, the code text editor features auto indentation, auto-completion, FTP support, search and replace features in it. It also features support for foldable code blocks, SVK, subversion, perforce and others. Other features include Xcode, syntax highlighting, colouring, 50+ programming languages and many more.

In case you are searching for the best Java programming software in 2019, we'd suggest you check the cons as well. Outdated UI is the biggest disadvantage of this editor and it doesn't support a full screen and only available for Mac OSX.
Text Wrangler
Java tools and technologies are rapidly developing in the 21st century and the invention of newer code editors is giving more opportunities to make your website more visually attractive. Text Wrangler is another popular iOS-based code editors and if you are searching for the best Java development tools in 2019, this is one of the most popular code editors for iOS.

English is the primary language of this code editor and it comes along with various advanced features plugin support and macros, 44 programming languages including JavaScript, HTML, Python, Perl, SQL, VBScript and many more. While most of the other code editors face issues with large files, TextWrangler has no issues with big files.

The code editor features secure FTP to take the data transfer to a whole new level. One can compare two docs simultaneously and this is a major advantage of this code editor. Users can avail other advanced features like syntax highlighting, spell checker, auto-completion, text folding, code folding, remote file editing and many more. There are some disadvantages of using this code editor and it doesn't allow collaborative editing. It doesn't support WebDAV or HTTP and this is a major drawback of this editor.
Verdict:
We hope readers have got an idea about the best code editors in 2019 and if you are looking for the best Java programming software for your website, this article will help you to find the best code editors easily. If you know someone who is looking for assistance in choosing the best code editor, you can share this article and help the person to learn about the best code editors of 2019.
Author Bio:
Maria Brown is Content Writer, Blogger and maintaining Social Media Optimization for 21Twelve Interactive which is one the best Magento Development Company in India and USA. She believes in sharing her strong knowledge base with a leaned concentration on entrepreneurship and business